AUNV-TEMPORARY-FORUM
[ main ]
[ links ]
[ about ]
[ help ]
[ discussions ]
[ projects ]
---
Drop Bear Technologies model 44. - DBT-44 "NANO" Ultra-compact monocular. 
Description - The DBT-44 Monocular ( DBT-44A version 1, DBT-44A version 2, DBT-44B version 1 ) is a general purpose monocular intended to house image intensifier tubes to create a night vision device - It has been technically evaluated by the Defence Exports Control Office ( DECO ) in Australia and has been determined that it is NOT A CONTROLLED ITEM and does not require permit or license for export under ITAR/DECO when not fitted with controlled items. ref: 131819 ( Type A) and ref:2014105019 (Type B )  - This device is NOT APPROVED FOR MILITARY USE ( and is not suitable for military use either in most basic formats ) and is a commercial monocular intended for home-builders and non-military use. It is ideal for home-made intensified-astronomy use, and for general handheld use, or low-recoil mounting on rifles.
Notes on manufacture:  The DBT-44A uses a C-mount objective flange, which can be fitted by softening the objective end with MEK or ACETONE during manufacture, and pressing a standard 5mm C-mount extension flange into the objective flange cavity. This usually requires considerable force and should be done with a press, vice, or a large hammer and piece of wood, with a suitable round "anvil" inserted up the ocular opening - like another piece of wood, a large socket or similar. It's not that hard, honest, so don't go using glue and resin if you can avoid it, as it's pretty strong when assembled correctly. 
Update - Files to make this ( Version 1 files only ) are now online - These are the BASIC files, and do not include any O-ring seals or other components - or shims.

Version 1 files include most components necessary to build the cam-focus lens, which refits popular telescope lenses IN THEIR CELL to allow convenient home-building of the device. Recommended lens - PL25mm ORBINAR lens from www.orbinar.com - Lens may require some physical modification, depending on diopter requirements. 

Version 1 will take F9855A, M869 type tubes ( native ) and other standard 43mm/44mm dia tubes with near-focal distances. With flange selection it will take mx9916 type tubes native and can also work with smaller Gen1 tubes and other surplus Gen1/2/3 tubes that fit. It is possible to use some 3D printer software to cut and extend tube length also.

Standard dovetail mount points are compatible with NVM-14, MUM-14, and other head-mounts and rifle-mounts. 
Version 2 Type "A" and Version 1 Type "B" devices are only available from Drop Bear Technologies ( me! ) directly - Version 2 update include;

* Wider range of ocular lenses available - Will work with ANVIS style lens cells to allow fitment of commercial lens cells, as well as cell-fitment of popular telescope lenses for low-cost manufacture. 
* Full O-ring and edge-seals 
* Improved construction and recoil resistance for rifle-mounting.
* Improved lock mechanisms.
* Compatability with "B" type - including can facilitate both PVS-5 style oculars AND objective lenses AND tubes, or a mix thereof. 
* Can completely convert an older PVS-5 style monocular into something that looks and works awesome! Especially if you have PVS-5 type "C" lenses.
* Will work out-of-the-box for PVS-5D components, to build a full Gen3 monocular.
* Currently Available in the US on request from a US manufacturer. 


Early development of the simplified CAM focus system.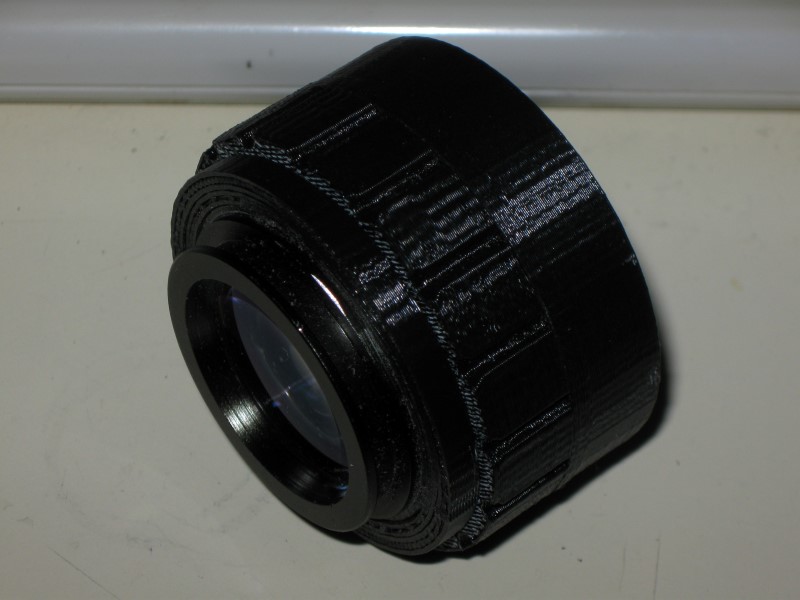 Showing how a normal PLOSSL telescope lens cell can be fitted to the focal mechanism.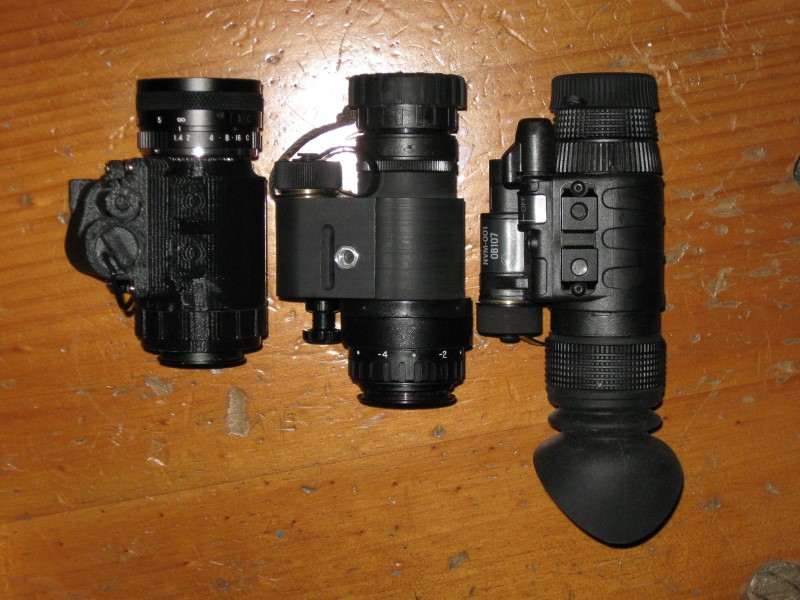 The DBT-44A shown on the left - "NANO" compared to a "Micro" (center) and a "Mini" (right)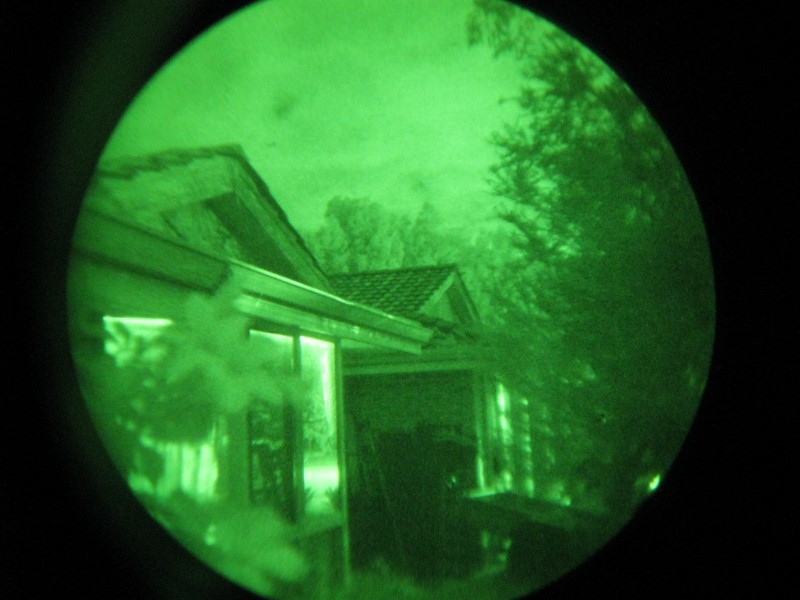 Operation under starlight conditions. Urban.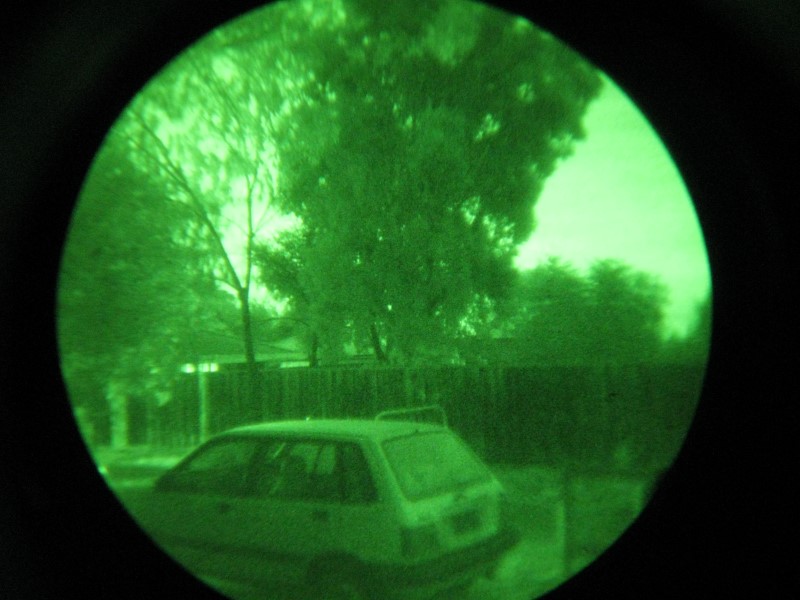 Operation under starlight conditions ( Urban )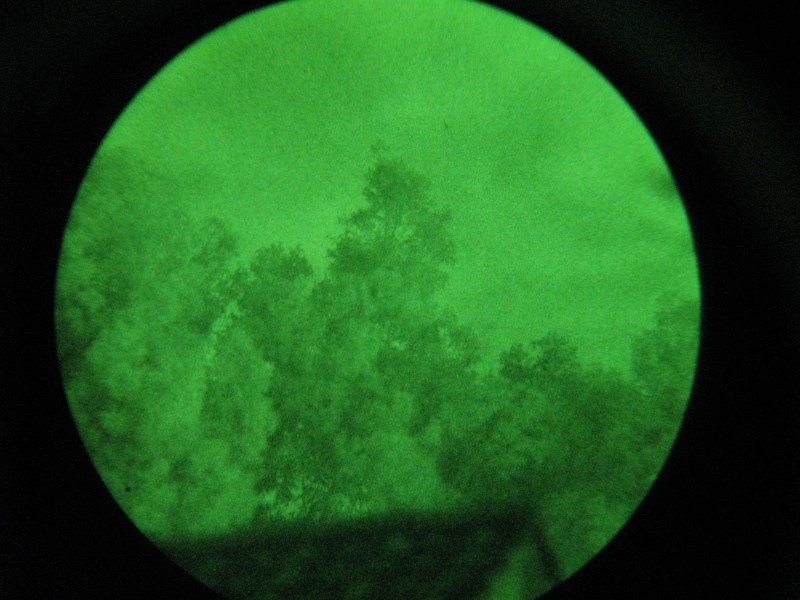 Operation under starlight conditions ( Urban )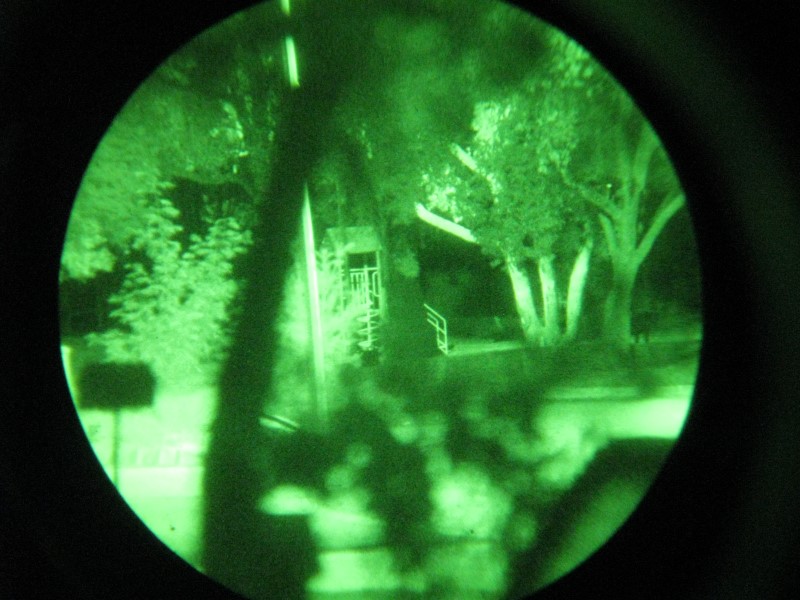 Operation under starlight conditions ( Urban )
How the mechanism works - ( Focus )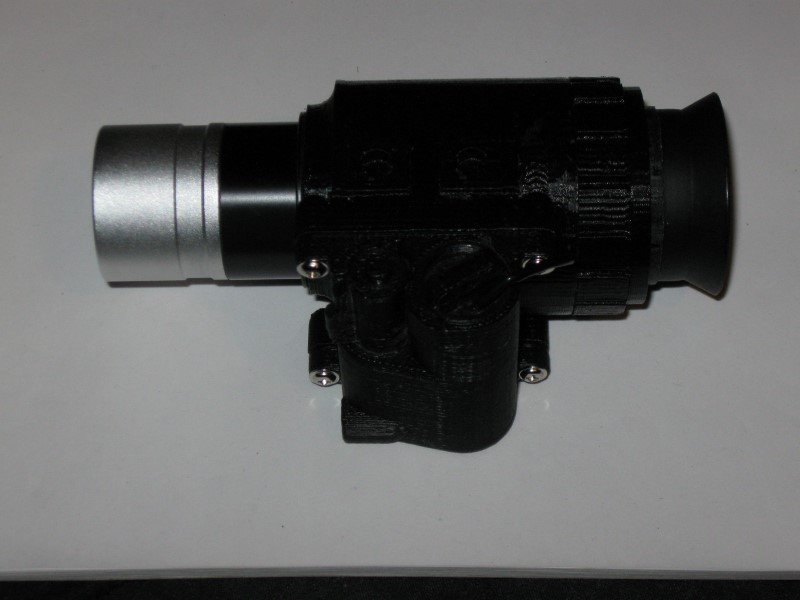 With a standard C-Mount telescope adapter - for use with intensified astronomy.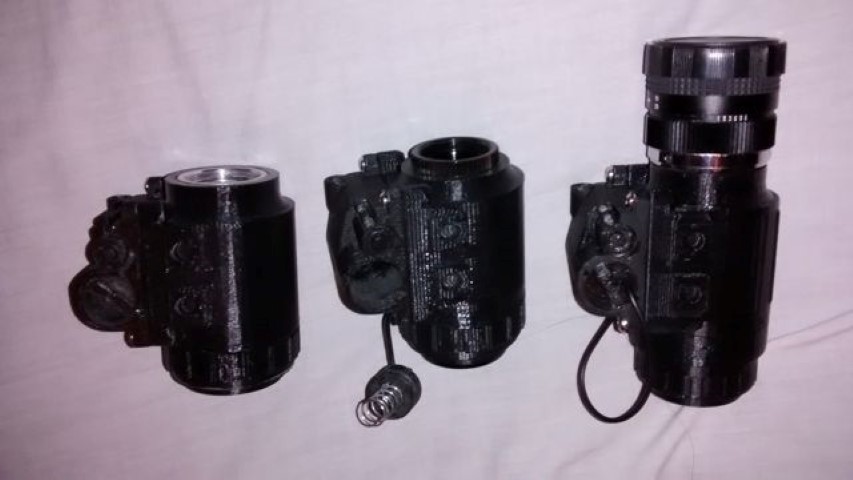 DBT-44A Version 1 (left) - The original Prototype (center) - Version2 (right)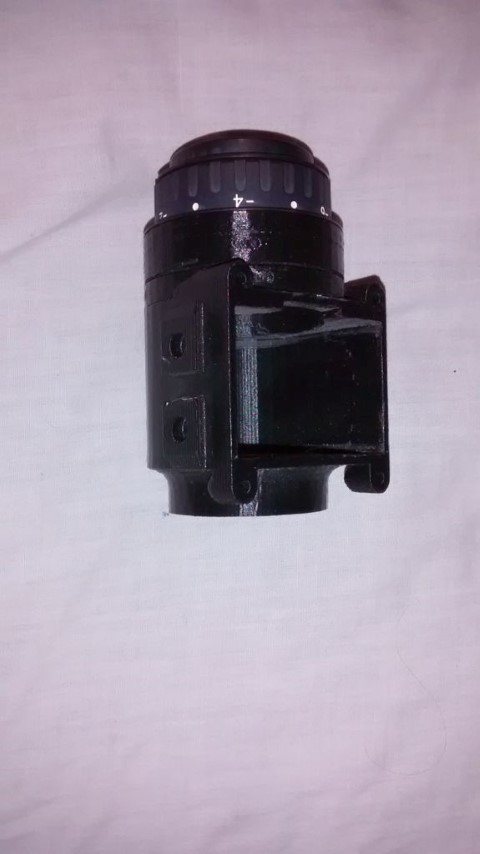 DBT-44A/B fitted with ANVIS lens cell and focus knob ( Example of compatibility with other lens cells )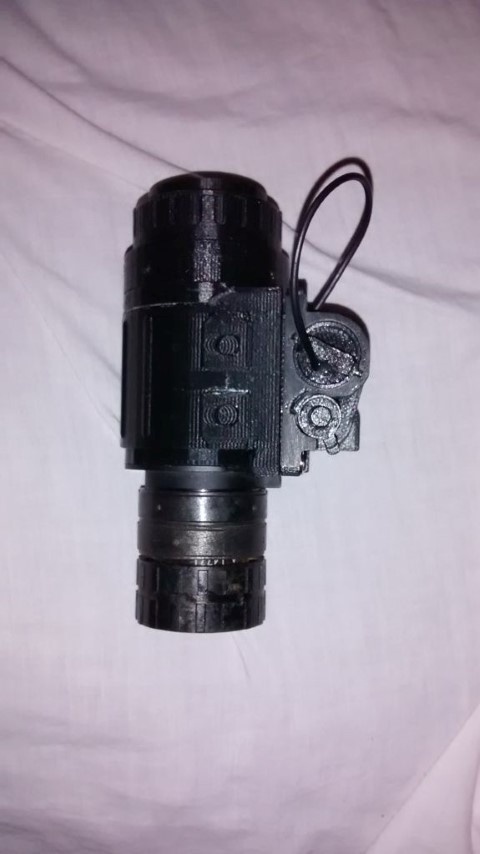 DBT-44B Version 1 - PVS-5 rehousing capable - With modified flanges to support PVS-5A/B/C/D lenses for Objective/Ocular refitting. Also takes standard PVS-5 tubes (mx9916) and Gen3. Will support PVS-14 lens with PVS-5C flange fitted and installed. 
Files for home manufacture...
DBT-44A Version 1 files - NOT CONTROLLED.
david-44mm_battery_cover_2a1.stl
david-44mm_Upper_with_Integrated_Ocular_2d.stl
david-44mm-ocular-cell-7-cleanthrough-reversed_angle.stl
david-44mm-ocular-lockring.stl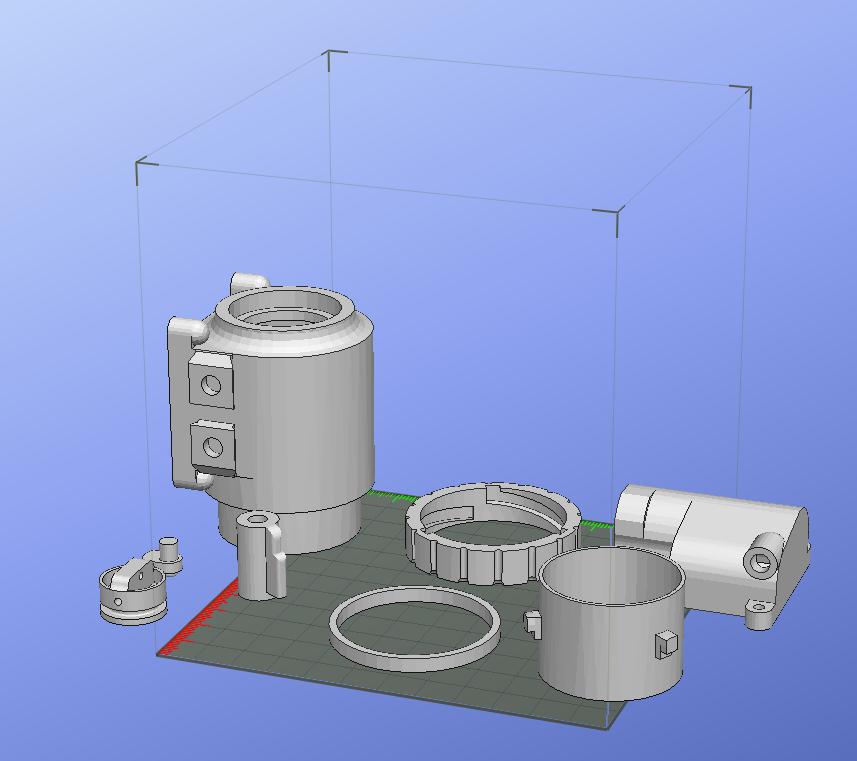 Unsupplied parts - Tube shims, tubular fittings or other for smaller tubes, Grayhill 2P5T rotary switch, type 56D36-01-2-AJN, 5mm dia 830nm IR LED, 2.2kOhm resistor ( for LED ), Spring terminals, flat terminals and wire, assembly instructions or connectors. Tube is not supplied. Ocular for Version 1 is standard ORBINAR PL25MM - Cheaply found on Ebay. You might need to sand out the ocular cell receiver and use glue to fit ( this is almost a certainty ) - Will fit most 25mm plossl ocular cells, but length adjustment may be required. ( Orbinar lens cells are pretty short ). Don't blame me if the price goes up - I will keep an eye on the cheapest 25mm plossls and provide alternative options. Look for them on Ebay. 
---
[ Login ] [ PERSONAL MESSAGE ] [ HELP ]
Logged in as:guest: 1:guest ** :./data/user-data/3Dprojects-DBT44
---

Comments:
No comments presently. End of page.