AUNV-TEMPORARY-FORUM
[ main ]
[ links ]
[ about ]
[ help ]
[ discussions ]
[ projects ]
---
UMMS. Universal Monocular Mounting System.
Hi All,
Just thought I'd introduce a new project. This is one of my more practical projects and I guess is the first of the night-vision related projects to printable objects. 
You probably already know about 3D printing technology and people are producing AR15 receivers with it. I thought I'd apply the same technology to something else. Prototyping and developing field-manufacturable NV components. 
So since Christmas I've been working out how to design printable objects that are stong enough, mechanically, to withstand normal use and provide suitable mechanical strength for day to day applications. 
Then I began considering how to use this to make a replacement for the MUM J-arm which is a problem to find.
This is the E-arm and F-arm, otherwise known as the "Universal Monocular Mounting System"
E-ARM -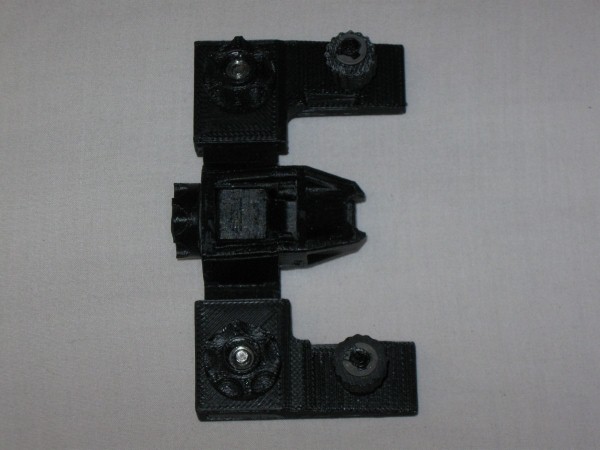 F-ARM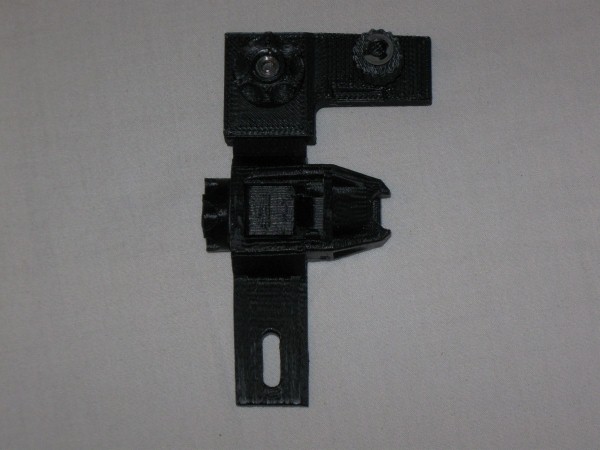 Both are the same, but one only has a single adapter "hand" at the end. 
Here's how it looks with a MUM and a GT-14 ( I don't have two MUMs ) - As you can see, it works pretty well in binocular mode.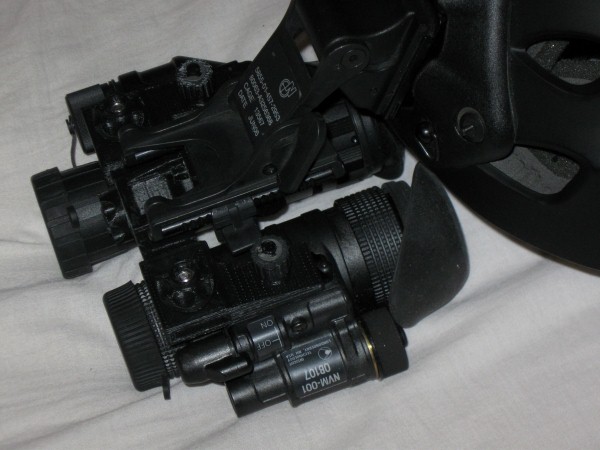 Unlike other binocular modes, these are fully IPD adjustable, from 55 to 70mm ( full range with different hands, 50 to 76mm ) so unless you're 64.7mm ( typical ) it should be possible to get perfect spacing with it. 
The center includes a special mechanism for a locking USGI interface, which allows all lash to be removed from the USGI interface, eliminating ALL related wobble, and it's designed to work specifically with the Rhino style mounts.  It can be used in either single or dual monocular mode, and a C-arm will be included in the final design.
It's not all printed. There's quite a few components in it that are metal, though they are mostly hidden and are standard COTS parts. 
This is actually about the third or fourth iteration, and I keep breaking them to learn where they are weak and upgrade the design... They are pretty strong now and more than strong enough for the task with the current design. 
PVS-14/MICRO style connector.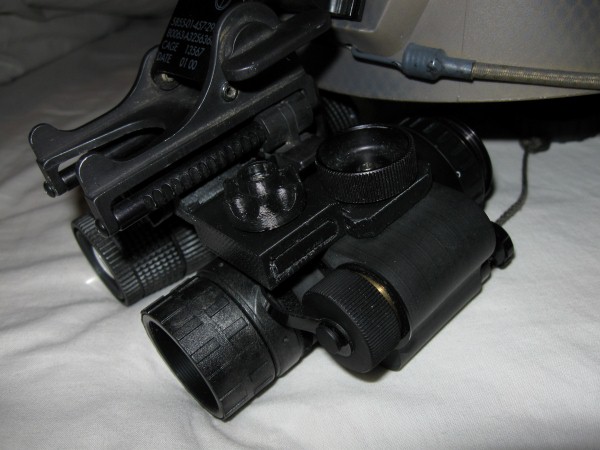 Current compatability ( early) includes 
GT-14
AN/PVS-14
MUMM-14
AN/PVS-5 ( yes, will take single or dual PVS-5 monoculars, includes battery housing )
Micro 
D-300
NVM-14
M703E
M903
American Eagle SNVS
SNVS
and later I hope to add others, as well as "tweaked" versions for specific models. Spacing between different models is comparable - enough that different monoculars can be used in parallel. 
An early model of the ENVIS adapter... This is quite functional. Allows interchangeable objectives too.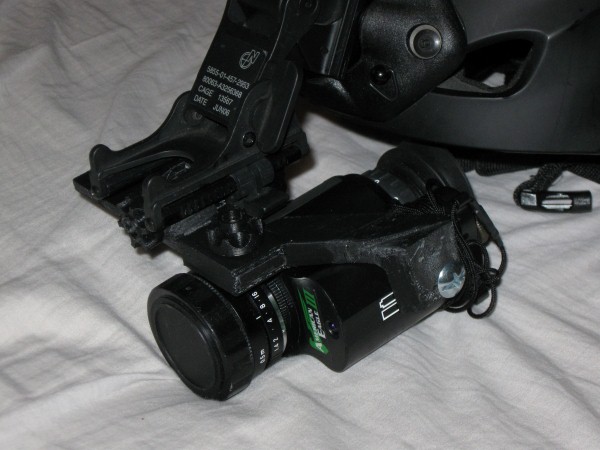 The optimal combination though is a PVS-14 *and* a MUMM-14... Which provides superior vision to either two MUMs or two PVS-14's. And yes, it's designed specifically for that... ( Once I worked out why it was a really good combination )
Future planned enhancements - Safety Lock and Break Away support, possibly within the same unit. 
I am also still working on improving the base design, simplifying it and allowing more to be printed, and less requirement for externally sourced components. So it's a little way off yet. There is not distributor for it outside of Australia yet... So I am still looking. 
Beta tests to begin shortly. I'll be looking for people with two monoculars who don't mind tethering them to their helmet for safety and trying something a little risky ( at their own risk ).
This device has been determined by the Defence Exports Control Office to be a controlled device under ML.15.c and it is a prohibited export without a suitable permit. As such, it is also a controlled device under ITAR. Permits will be required to export to Beta Testers. 
The view through different monoculars - adjustable IPD and same height levels, with no wobble.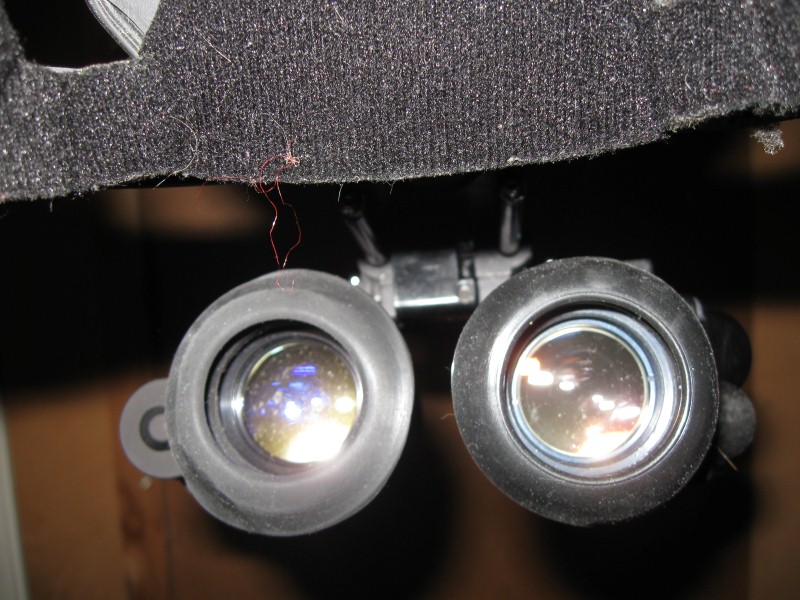 This is my first major project using replication technology. So far, it works so well, I have retired my J-arm because this is so much better... Adjustable IPD is a huge improvement over fixed eye positions. 
Regards
David
--------------
Other pics:
PVS-5 prototype attachment. Includes switch, battery compartment and other parts. Adapts a standard PVS-5 half-set monocular. The battery cover is a bayonet fitting and the cap retaining lead is a power cord.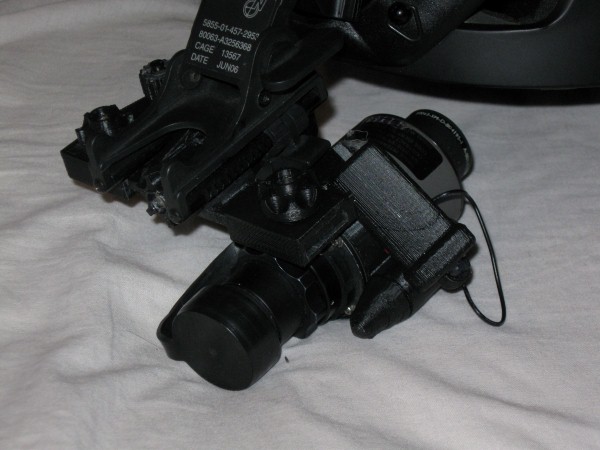 ---
[ Login ] [ PERSONAL MESSAGE ] [ HELP ]
Logged in as:guest: 1:guest ** :./data/user-data/3Dprojects-UMMS
---

Comments:
No comments presently. End of page.