AUNV-TEMPORARY-FORUM
[ main ]
[ links ]
[ about ]
[ help ]
[ discussions ]
[ projects ]
---
OK, for a long time I have been rather annoyed at the lack of a decent low-cost digital DSA for riflescopes. Something to let the average shooter get started for under $300.... Something that offers day and night shooting, simple familiar operation and low cost night vision for rabbits and other rimfire targets out to 100m. Something optimised for the HMRs.
Well, finally, I have completed a prototype. The Drop Bear Technologies DBTxDSA - A simple and single part that makes converting a dayscope into a nightscope easy.
It uses the following parts.
1) xGen digital night vision monocular - Easy to get from optics planet.
2) A cheap 2-7x32 AO Illuminated-reticle riflescope. 
3) A DBTxDSA. 
Yep, that's all. Well, maybe a couple small bolts and nuts. And a little time to connect them all.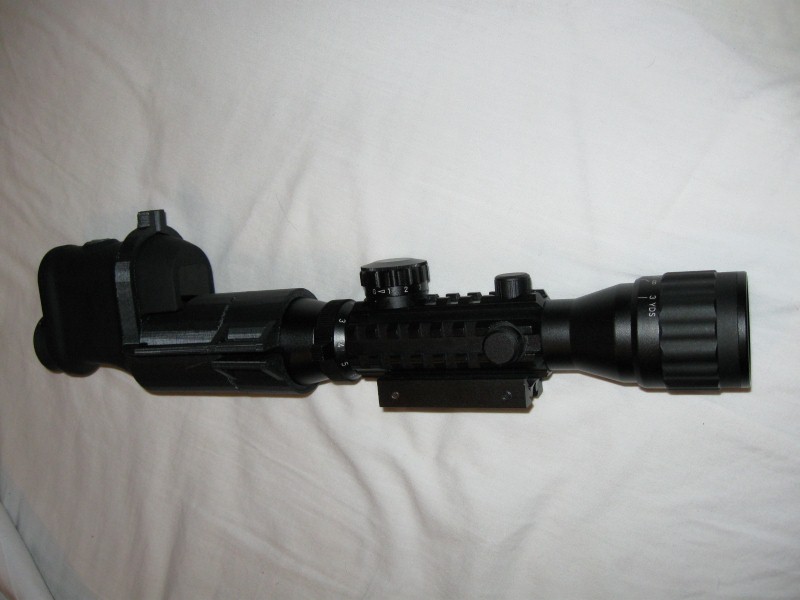 A pic through the viewfinder. A little blurry and not the best resolution, but good enough for what it is :)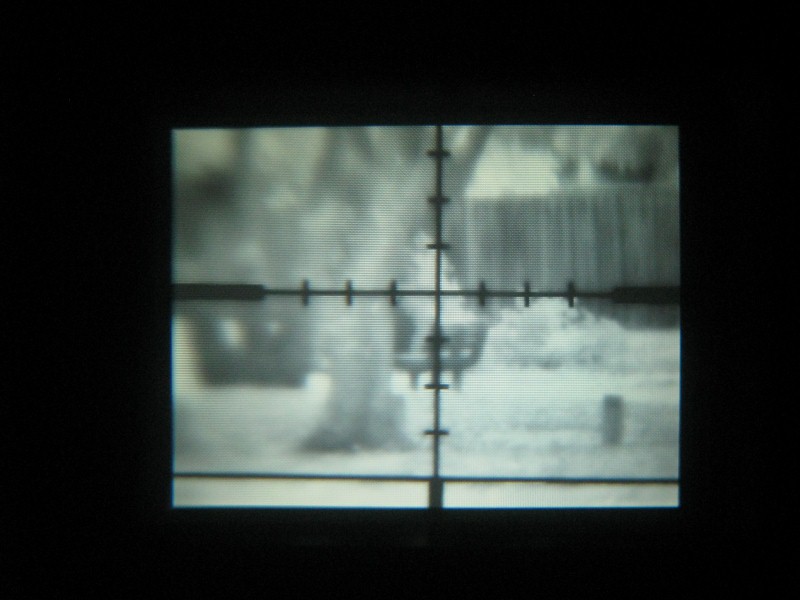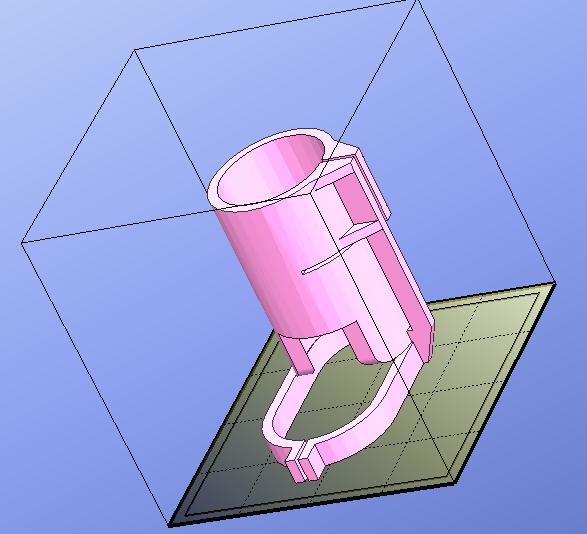 ---
[ Login ] [ PERSONAL MESSAGE ] [ HELP ]
Logged in as:guest: 1:guest ** :./data/user-data/3Dprojects-xgendsa
---

Comments:
No comments presently. End of page.