AUNV-TEMPORARY-FORUM
[ main ]
[ links ]
[ about ]
[ help ]
[ discussions ]
[ projects ]
---
POI Shift with a daylight adapter on a scope.
This is an older image I created to illustrate why POI shifts when you sight in a scope with a day adapter and then take it out at night time. 
This isn't the only reason, but it does explain the most common cause.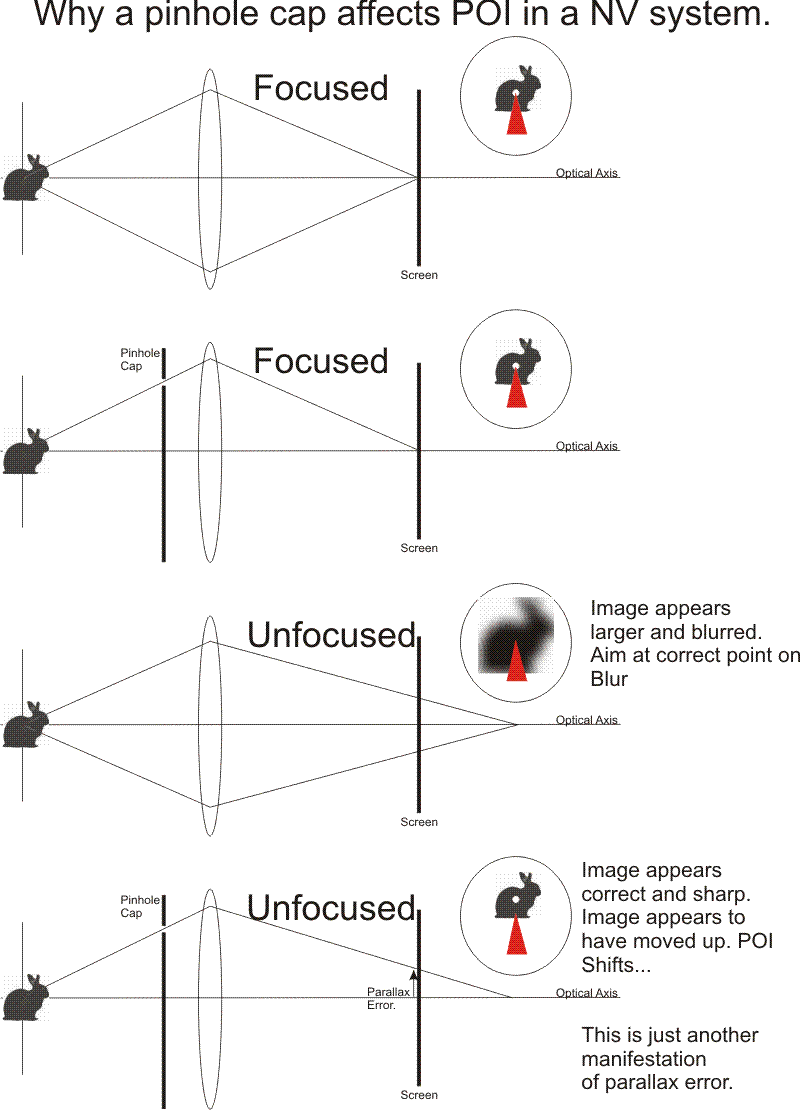 The above shows how a pinhole cap affects aim... And why, when the lens is focussed properly, it doesn't.
I hope that makes sense. Everything looks sharp through a pinhole cap, so it's difficult to focus.
As a result, if you want to scope your rifle in with a pinhole cap during the day or early evening. remember to set the focus correctly for the distance. 
If you don't have an adjustable objective, then you can't do this, but you can twist the cap around most times and the target should danced around the POI area.
Email me if you have questions about the above. 
---
[ Login ] [ PERSONAL MESSAGE ] [ HELP ]
Logged in as:guest: 1:guest ** :./data/user-data/discussions-poishift
---

Comments:
No comments presently. End of page.