AUNV-TEMPORARY-FORUM
[ main ]
[ links ]
[ about ]
[ help ]
[ discussions ]
[ projects ]
---
The first step is to collect the parts. The next stage is making the housing. Assuming you have 80mm end caps and pipe, the process is rather easy.
Below is a picture of three end caps. One has a 1" hole in it with a C-mount adapter ( Middle ) and the end has the main lens ( if you have a PVS-2 style lens from Ebay )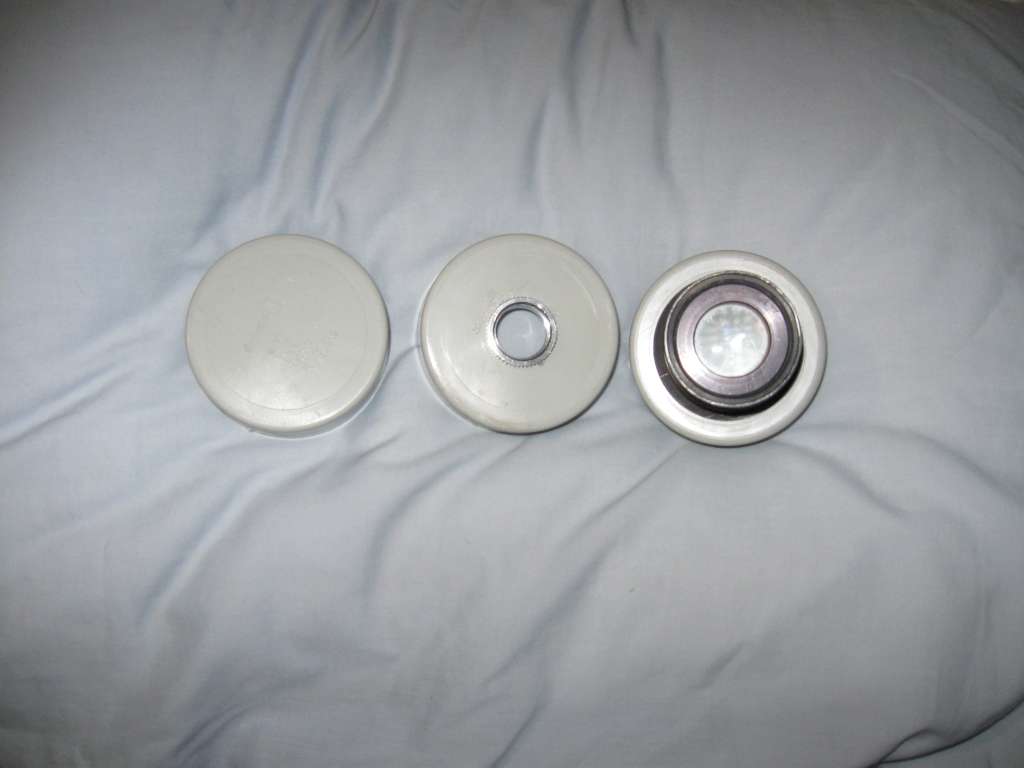 We're only using two -one for the objective and the other is the eyepiece.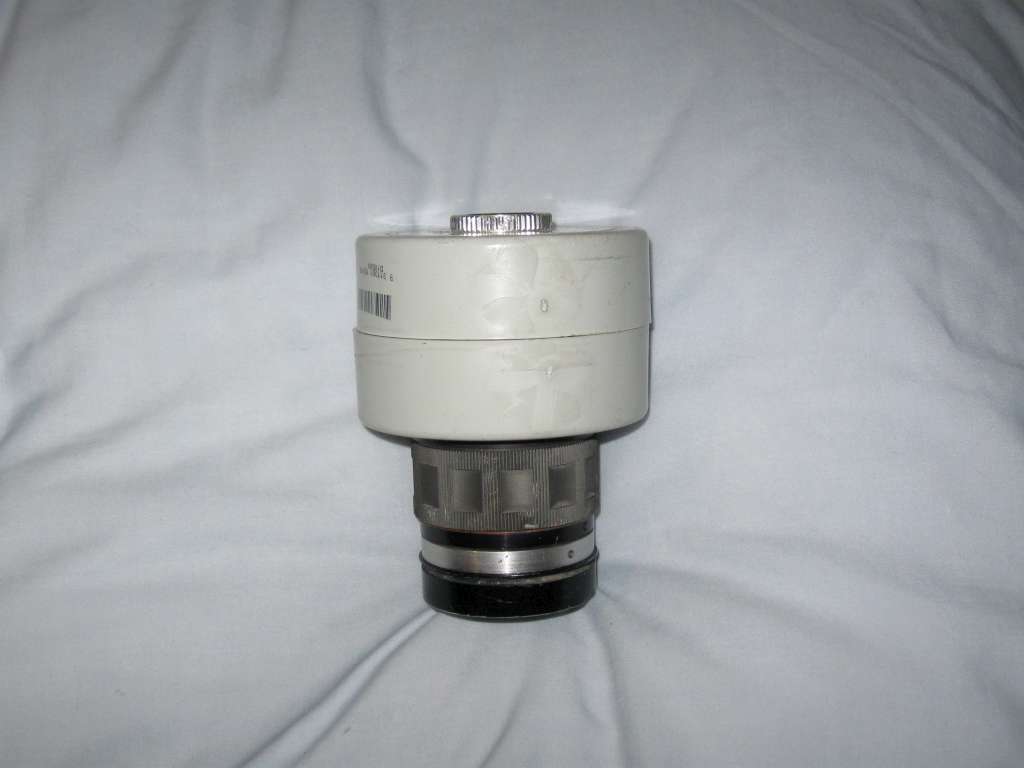 You can see a 66mm hole cut into the cap which mates to the flange on the eyepiece.
The eyepiece diameter is 70mm, so you can either cut a 2mm chamfer into the underside ( pictured below ) or just make it flush and rely on the 66mm hole.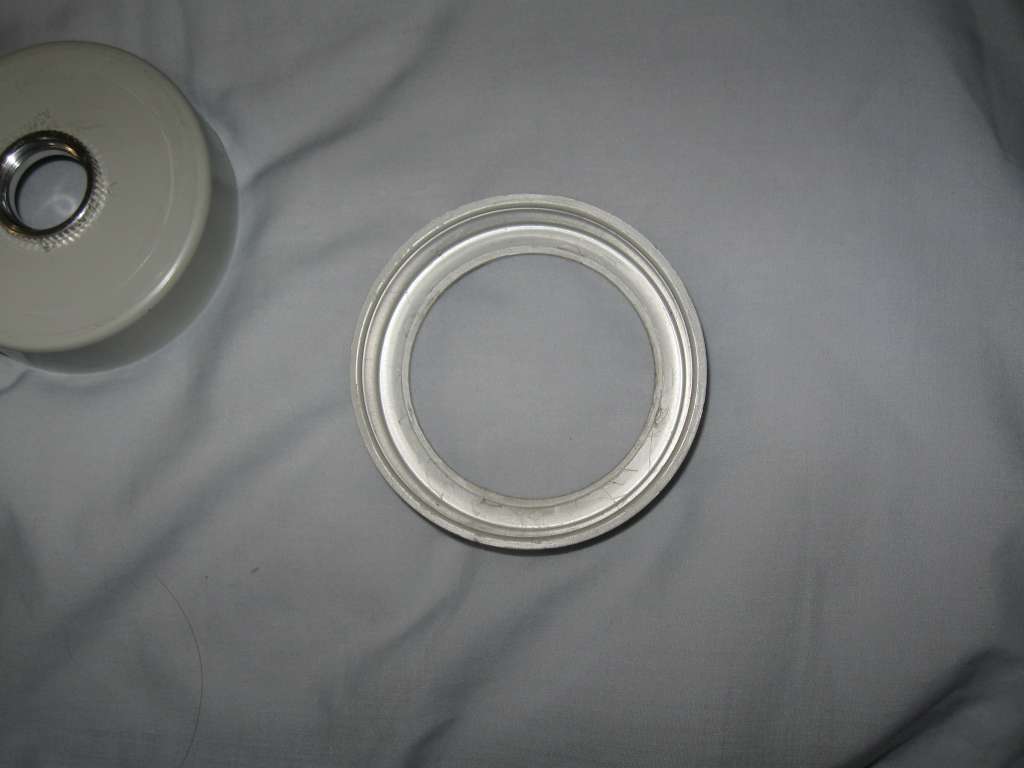 Your tube is 70mm dia, so you will need two spacers between it and the PVC-pipe. If you have 80mm pipe, you can use a small segment of pipe that's been cut with a slot and had a piece removed. This can be duct-taped to the tube and the slot will let the power wires through to the back. 
The pvc-tube length needs to be cut so that when the image tube is assembled inside the pvs-tube, there is 12.5mm of space between the SURFACE of the image tube and the top of the flange of the C-mount adapter. If you're not going to use CS-mount as the base, this can be 17.5mm. IT CANNOT BE MORE THAN THIS, though it can be up to 1mm less.
This takes a few tries to get right... remember to cut a touch on the "SHORT" side. But not more than 1mm shorter than perfect. 0.01mm too long will not work. You will get blurry images at distance. 
You will need to make a hard-spacer out of any material ( Sheets of balsa wood are fine, as is a small offcut of smaller pipe. This will help maintain this close separation at the front of the scope which is critical.
Here are the parts ( The smaller ring is the front spacer - in this case, it sits flush against the white ring on the tube where it says "p8079hp" and it's 14mm wide - this works with the end-caps I have.
The main tube is 200 mm long - though there's about 1cm of margin for it to be shorter.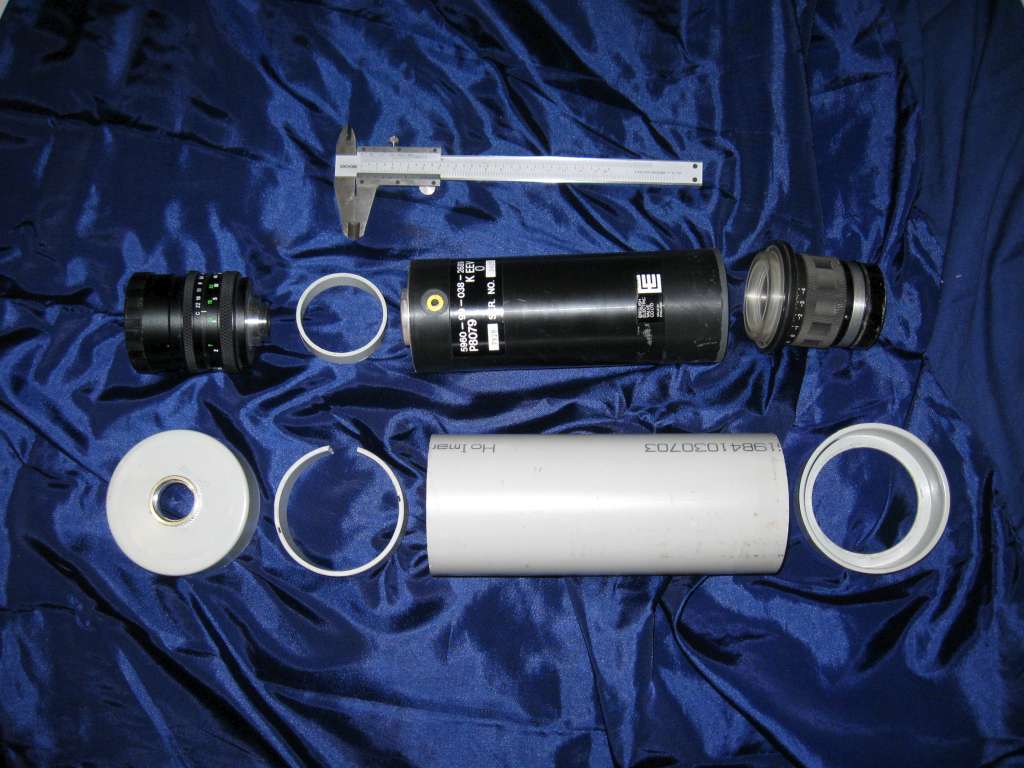 The cut-ring is a spacer between the tube and the housing - held to the tube with duct tape.
Assembled below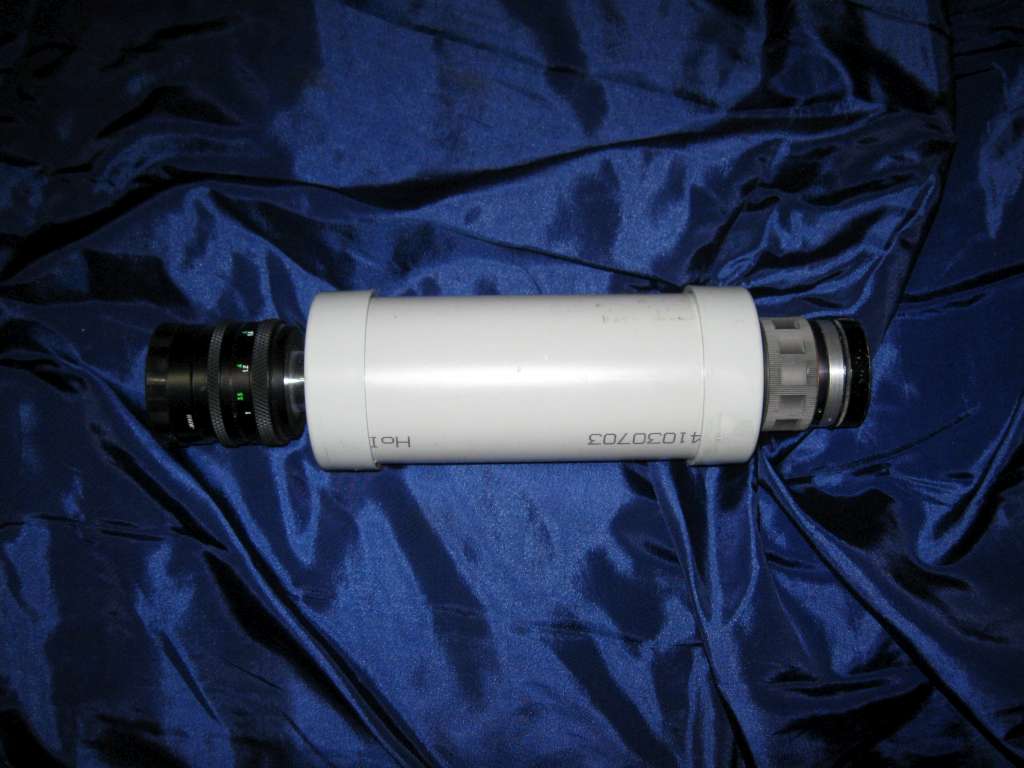 More to come...
David. 
---
[ Login ] [ PERSONAL MESSAGE ] [ HELP ]
Logged in as:guest: 1:guest ** :./data/user-data/projects-cascade.0004
---

Comments:
No comments presently. End of page.